Jingle Ball 2023 happens December 1-3. This is a virtual event. Tickets will go on sale October 13th at 7:00 PM EST.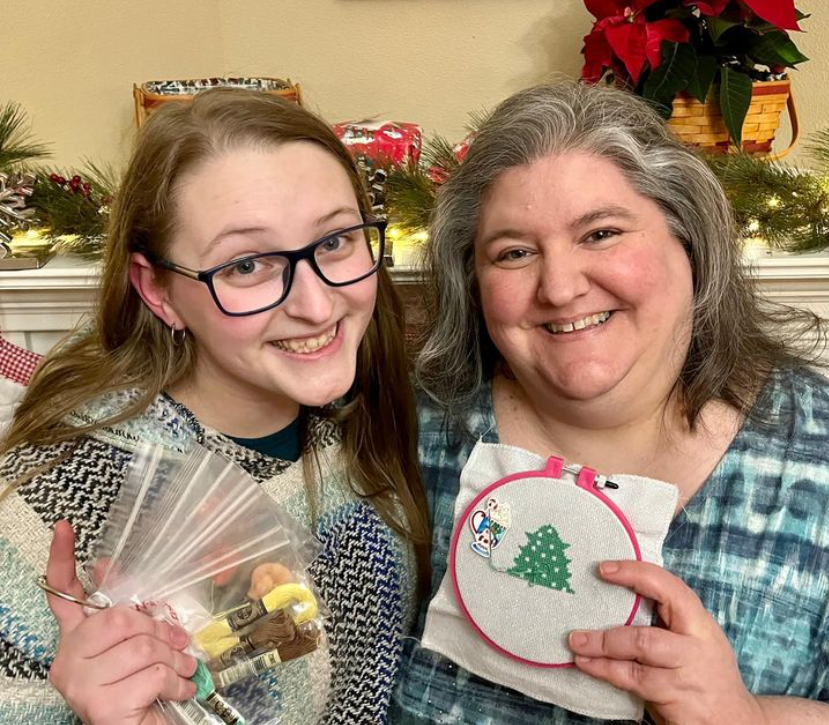 Meet new friends, attend a stitching class, do a little holiday shopping
"I'm on a Jingle Ball high! The Ball was such fun. I felt like I was at a cross stitch amusement park where I wanted to take in all the activities at once!"
--Joan
What our attendees had to say...
"The Jingle Ball was the most fun I've ever had with cross stitching! Everything exceeded my expectations! It was so fun to meet and interact with all of the wonderful designers! Thank you so very much for a memorable festive weekend! " - Kristy

"On behalf of the table Christmas cocktails, we'd like to thank you. We were one of the two rooms still going after the event was over.  We created a facebook group to stay in touch, we're starting a SAL together on New Year's Day, and have decided to continue to meet up via zoom.  We developed amazing friendships in the zoom room." 

"I just want to thank you again for this amazing event. I am at a place in my life where it's just not very easy for me to travel to retreats. I'm more needed at home . Sometimes l long for a retreat. Special Friends. Special patterns. Special Designers. This past weekend was amazing. And even at 75 it was easy to navigate and feel very much a part of things." - Linda
The 12 Designers of Christmas
Your hostesses for a weekend of absolute fun.
TERESA KOGUT

TINY MODERNIST

SATSUMA STREET
LUMINOUS FIBER ARTS

LINDY STITCHES

JEANNETTE DOUGLAS
INK CIRCLES

HELLO FROM LIZ MATHEWS

HEARTSTRING SAMPLERY
HANDS ON DESIGN

FROSTED PUMPKIN STITCHERY

THE BLUE FLOWER